Advanced Nutrition to Feel Alive
Build your own supplements
A4H has created an application that, with the help of a practitioner, is able to custom create a supplement for any person.

Customize your supplements
Not sure what products you should be taking?
Overwhelmed by the options?
Let's narrow it down!
Please take a few moments to fill out this symptom survey. Make sure to be explicit about current health concerns or issues. Once you complete this form, it will be sent to one of our trained supplement specialists. From there, they will create a supplement compilation of stock products and/or a Custom Complete supplement.
Our Custom Complete supplement can be tailored to your specific needs. This Symptom Survey will give us a good idea of the toxicity levels in your body; it will also give us insight and equip us with the knowledge to choose the best supplements for you.  A supplement specialist will create your custom blend and contact you with the results!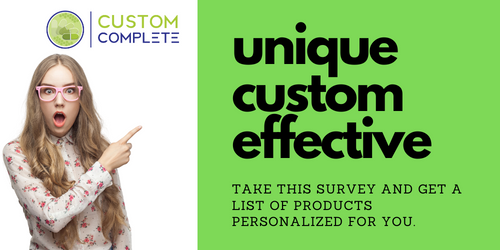 Our line of custom formulations is proven in both quality and efficacy. We have worked with some of the top doctors to put together these formulations to best serve both practitioners and patients. We believe in solving problems at the source, rather than only treating symptoms.
Each supplement is pure, using the minimum amount of binders and other additives; only enough to make the product convenient and easy to take for you.
Do you relate to this?
Countertop crammed with bottles?
Swallowing handfuls of pills and powders each day?
Do you even know which ones are working?
Supplements can be a great way to treat a health condition and restore vitality although, knowing what you actually need can be a nightmare.
YOUR needs are unique to you.
So why take a supplement that's been made for everyone?
Using our Custom Complete software, your practitioner can custom-design a supplement that's just for you.  All the vitamins, minerals, herbs, and other nutrients that support your individual needs.
Your dosage, your ingredients. All in one capsule.  What's more, every supplement is made with fresh, high-quality ingredients to provide optimal results.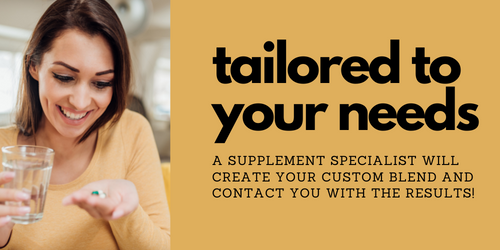 If you're ready to swap those dozens of bottles for one completely personalized supplement regime, fill out this form; and will get back to you.
Because your treatment should be as unique as you are.
Fill out the Alive 4 Health's Symptom Questionnaire and start using the supplements that are just for you. Let us help you choosing what products might work for you.
We created this opportunity to benefit your health and your pocket.
Convenience at its best
High Quality supplements to fuel your body
8 week or more supply
Individualized treatment plan
Latest developments in formulations
Benefit from its fresh ingredients